San Clemente Colored Concrete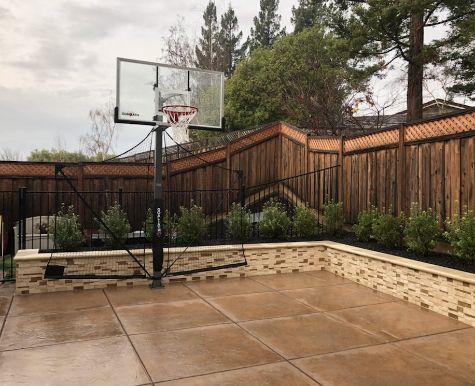 Colored concrete, also known as decorative concrete, when used for resurfacing or preparing new walls and surfaces, can give your home a unique look. And if you are lucky enough to find the right concrete contractor, who can understand your visions properly and implement them skillfully into the project, you will be able to turn your house into a beautiful painting. Whether you intend to use colored concrete to give your property a vibrant look or an antique appeal, our expert San Clemente colored concrete professionals can make it happen.
Durable and Affordable Colored Concrete
If you want to get it right for the first time, every time, contact our concrete specialists at San Clemente Concrete Pros. With years of experience, it doesn't take much time for us to understand your artistic views and tastes, and prepare the surfaces of your home accordingly. Just dial (949) 541-2077 to allow us to paint your colorful dreams into reality!
Why Use Colored Concrete?
Unless you are an ultra-simple homeowner who likes his/her home to remain conventional, there is no reason why you wouldn't want the kind of modern appeal a colored surface can bring with it. Upgrading or constructing your property using colored concrete will not only give it a lively look but will also increase its resale value in case you won't sell it. Though using colored concrete may cost you a bit more compared to the regular one, you can be assured that it will only add more value to your home compared to what you have spent on it.     
San Clemente Concrete Pros
With the help of San Clemente Concrete Pros' professionals, you can customize your own surface choosing from a wide range of colors, designs, and patterns. Apart from bringing life to the walls and floors of your property, you can also take the help of our colored concrete experts to renovate your patios, driveways, and outdoor landscapes so they can complement the colorful look of your property.
Why Choose Us?
Being the industry leaders and go-to concrete contractors of San Clemente, we are equipped to undertake almost any project, big or small, and finish it to your satisfaction. Our skilled professionals have years of experience preparing colored concrete surfaces involving various textures and different finishes. Whether it be resurfacing an old floor or preparing a new one, you will have a plethora of choices to choose from, when you work with us.
Colored Concrete Textures and Finishes
Depending on the kind of look and appeal you are after, we can mix our concrete coloring methods to achieve your favorite texture and finish. Some of our most popular finishing techniques include broom finishing, sandblasting, and exposure of aggregate, among others.
If your project involves a large outdoor area where you want to throw in various colors into the mix, we can do that too. In such cases, our experts can also advise you on what colors to choose and what colors to discard depending on the weather conditions prevailing in that particular area. 
Give us a call on (949) 541-2077, or fill the form below to know more about what kind of colored concrete, texture, and finishing suits your project the most.