SAN CLEMENTE CONCRETE PROS
San Clemente's best in concrete and masonry
Call us NOW for FREE ESTIMATES!
Concrete Driveways, Pool Decks, Patios, & More | San Clemente
Everything in the world is constantly innovating and improving technologically speaking. So are the architectural abilities of what we can do with different types of concrete and masonry projects.
Here at San Clemente Concrete we believe in always using the latest practices to make sure what you are getting is top notch. If you are looking for a concrete contractor in San Clemente, make sure you go with one that has a track record of forward thinking and functional concrete design builds. We have the best prices on the market! Not only are our concrete builds the latest and greatest, they are the most affordable for what we provide as well!
Give us a call at (949) 541-2077 today!
When you work with San Clemente Concrete you work with family! Well… we'll at least treat you like family. Whether we meet up with you for a strategy session, or it's just a phone call, you will be greeted with enthusiasm and genuine care when talking about your project you're thinking of. In fact, when you call us you will be greeted by our dedicated concrete specialist who will be able to answer any and all questions you may have over the phone. And if you like, he can help schedule a time for us to meet up for a free strategy session to see how we best will be able to help you and your concrete situation moving forward. 

Best Concrete Contractors in San Clemente
We have a multitude of concrete services to offer in San Clemente. If it has anything to do with concrete, odds are we have experience with it. We understand though that sometimes you don't need a new driveway or patio, if it's as simple as just needing some concrete refinished or resurfaced, we got your back! That being said, below are some of our most popular jobs among our clients.
Concrete Driveways
I know they may seem pretty mundane, but driveways are what gives your home some added flair and value aside from the function they provide. Often times, how the driveway looks will often be the first impression someone has of your home, and if they are a potential buyer, that can be crucial. Basically, the bottom line is that driveways either improve your homes curb appeal or degrade it, there is no in-between.
That is why it is imperative when choosing a concrete driveway contractor, you have a leader and a crew that knows exactly what they're doing while keeping quality at the top of their to-do list.
We have the most loyal clientele base you will ever find! This is because of the consistent work ethic and results our clients see from us day in and day out.
Our company focuses on building concrete driveways with three main accomplishments in mind, these are the ability for the driveway to last for years to come, blemish-free concrete, and affordability. When all three of these accomplishments are met, you have a great final product, a happy client, and a five-star review!
One of the most important things in any industry is experience, and that is no different for the concrete industry. It is in your best interest to hire a concrete contractor that has many years of experience himself as well as a crew that has put in the time themselves. When you have a contractor and a crew that many years under their belt, they will blow any rookie contractor to kingdom come. Fortunately, we have well over a decade of experience in concrete work. With all that experience, we've seen just about every concrete problem there may be and can build just about any type of concrete driveway you can perceive!
Every single one of our driveways is built with the industry's leading concrete mix, paving, and if we do stamped concrete, it's the best.
We use only the best materials because your driveway will need to be able to handle everyday traffic and the tremendous pressure an occasional house party may provide. Having the best around isn't just a catchphrase, it's a promise. The last thing you need is some subpar contractor that cheapens out on the materials and labor just to turn a profit.
Stamped Concrete Driveway
Stamping concrete driveways are becoming increasingly popular in San Clemente.
The reason stamping is becoming so popular is because of the vast array of decorative options that are available with stamping that just aren't available with other materials. When you choose to use stamps, you are able to recreate the highly sought after looks of materials that are much more expensive such as cobblestone, brick, and fieldstone. And for the return of the beauty of stamped concrete, it's very cost-effective.
Finally, stamping your driveway give the contractor the ability to customize its color to suit your home and landscape. 
Concrete Patio Contractor
Do you have a beautiful concrete patio (or even stone patio) idea in your mind? San Clemente Concrete contractors can bring that dream to life! For many years our crew of dedicated concrete specialists have gone out and created the best concrete patios in the area today! Whenever we come out and meet with you we bring our portfolio, not just to show our experience, but we find that this helps spawn new ideas for our clients as well!
When looking to have your patio created, it is important that you choose someone that has a natural artistic touch so they can bring it to life.
With the prices of patios continuing to go up across the industry because of all the time it takes to build them, it is important to work with a contractor that knows what he's doing the first time so you don't have to shell out money for repairs down the road.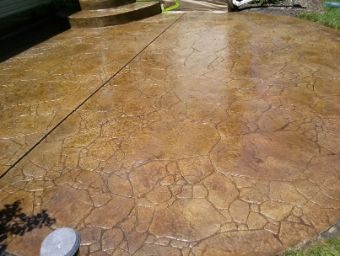 Stamped Concrete Patios
Similar to stamped concrete driveways, stamped concrete patios are a great choice if you are looking to add color or decorative flooring to your outside entertainment areas. Stamped patios are great because they offer the best of both worlds; the smoothness of indoor flooring, and toughness to be able to handle the weather like other exterior floorings. They truly are the best bang for your buck. You get all the high-end material looks, at all the low-end price tags. The lower prices are thanks to the fact that the material can be poured. This saves time compared to other materials that you need to individually place.
Concrete Pool Decks
Looking to add some flair to that newly installed backyard pool? Look no further than the pool decks offered here at San Clemente! Concrete pool decks are in many ways similar to our driveways and patios. The difference is however that your feet will almost always be exposed to the concrete outside the pool. That is why we use materials that keep the deck cool and protect your feet from burning. When we offer "cool decks" such as these people begin to fear the price such innovation may cost. However, we don't believe in charging more for something as simple as protecting your feet, we offer the most affordable cool decks around!
Stamped Concrete Pool Decks
Aside from just a regular old concrete pool deck, our stamped pool decks can give a really upscale feel without breaking the bank. The reason being is that we are able to pour the materials in place instead of placing them one by one. Simply put, it saves time and labor. When you choose to stamp your pool deck as well, you open up many more customization abilities than other materials may have.
CALL US NOW!
Other Concrete Services 
We couldn't possibly list all the different concrete services that we offer, but here is just a short list of the other services we provide. Concrete grinding, concrete overlay, concrete blocks, concrete repairs, pool coping, concrete pumping, resurfacing, finishing, and cement framing. If you don't see the service you might need provided here, give us a call and let's see if we can solve it together!
Concrete Walls
Although concrete patios, driveways, and pool decks get all the attention most of the time, you shouldn't overlook the concrete wall. Walls can bring a subtle yet dramatic attention to your home depending on where you place it. We have walls that we are able to build in the interior of your home, as well as exterior. In fact, as of recently, concrete privacy walls are becoming increasingly popular by request. It may be something you'd like to look into further. If you're interested, give us a call today! (949) 541-2077
San Clemente Masonry Contractor
It ain't just concrete that's our forte. We love screwing around with some stone and brick too. We are the best masonry contractors that San Clemente has to offer. A few of the most common requests for masonry that we get are stone fireplaces, outdoor kitchens, and retaining walls. If you are a new home builder and want to make sure your home will have some extra value in the future, you have more than a few different options in doing so.
Stone Masonry
You might be wondering, what exactly can we do with stone masonry? Quite a bit in fact. We have built many stone fireplaces, stone outdoor kitchens, stacked stone pillars, stone veneer, and a multitude of other projects.
The weather in San Clemente is really nice almost all the time. Wouldn't it be great to have some friends and family over for dinner with your outdoor kitchen? Or what about enjoying the starry night while you all gather around the fireplace together? Whether you are wanting to build an outdoor kitchen with stone countertops, stone fireplace, or another type of special stone project, you can be confident that you are getting the best materials and work for your dollar.
Brick Masonry
We don't just stop at stone! We are specialist's bricklaying as well. If you are looking to hire a brick paver, it is important that you choose the right one the first time. Failing to do so will require you to shell out hundreds or even thousands in repairs from the subpar work. Luckily, we have many years of experience in bricklaying, so much so in fact that we have portfolios that go years back. But hey, you might not need a new brick job, maybe just some resurfacing or painting. Whatever the case may be, we'll be able to restore your brick to how it looked brand new or even better! Some of our most frequent brick jobs are creating brick fireplaces and brick walls.
In terms of different types of block masonry, we commonly are working with whole brick, half brick, and thin brick veneer. Whole bricks are a great option because you get the characteristics of a cavity, but without all the added cost. Half bricks are another popular option because of their ability to stand against a block wall. Furthermore, the costs for the materials is less, which means the job will cost less without sacrificing quality. Finally, our third most common option is the thin brick veneer. This option is popular because it has the ability to add many different colors, patterns, and is extremely easy to apply.
Retaining Walls
Do you want to add some subtle yet dramatic flair to your landscape, but don't need a new driveway or patio? A retaining wall might just be what you're looking for. A retaining wall is a structure that helps hold back a hill from sliding down your property. There are many different ways you can build and design a retaining wall. We do stone, brick, and concrete retaining walls for homeowners and business owners.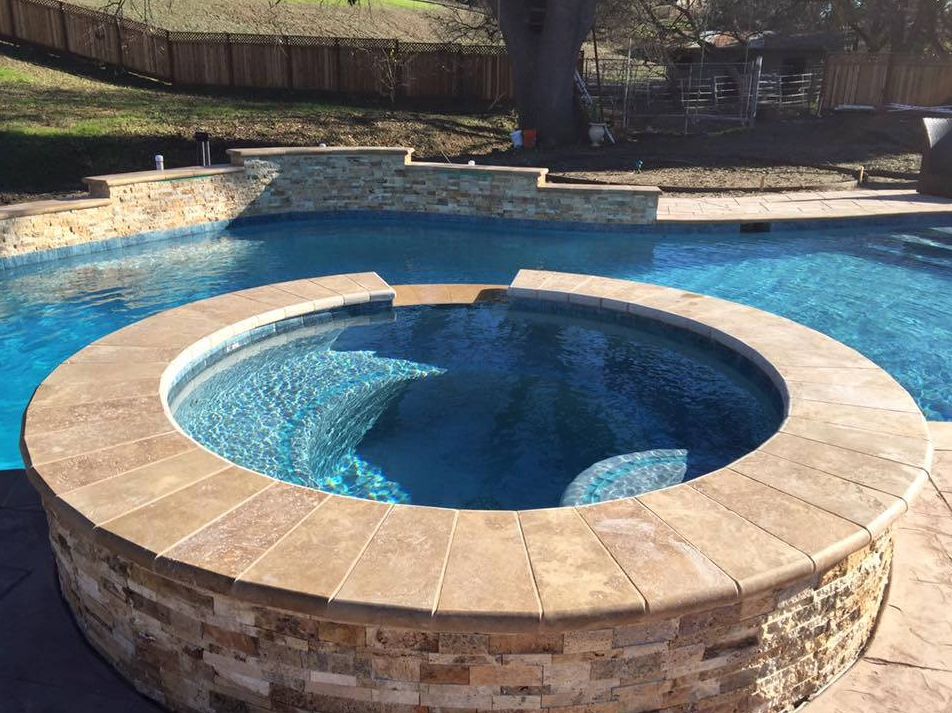 Areas We Service
San Clemente Concrete Pros is a locally-owned business that has been in the concrete industry for many years. We provide excellent services in the following areas:
Dana Point

San Juan Capistrano

Rancho Mission Viejo

Laguna Niguel
We offer some of the best prices on their services, and we are committed to providing excellent customer service. If you're looking for someone who will provide quality work at an affordable price, give San Clemente Concrete Pros a call today at (949) 541-2077!
Get in Touch With Us Now
Now what are you waiting for? Give us a call now! (949) 541-2077. Why call now? If you call right now, we will schedule a time to come out and discuss your project absolutely free. We simply just want to be of service and point you in the right direction, no obligations at all. We will also offer the best ideas when it comes to warranties and extended services that you might need in the future.
Lastly, we will bring our portfolio to not only spawn new ideas for your project, but to show why we have been the top concrete and masonry contractor in San Clemente for years! Don't delay, call today! (949) 541-2077